Our People make us tick
It's hard to get a real feel for the culture of a company without hearing from the people that work there. Take a listen and read about why people work at LCP and why they stay.  
Emma Birch

Analyst

Emma joined us as a graduate. Here she talks about the variety of work and the wider DEI networks you can get involved in at LCP.

Emma Lindley

Early Careers Recruiter

Emma looks after recruitment for our graduate and summer internship programmes. Here she talks about the opportunities she's had to learn further outside of her role.

Gabriella Jones

Trainee Pensions Administrator

Gabriella talks about her role in the Pensions Admin team and how LCP supports you through exams.

Henry Scott

Software Engineer

Henry talks about his role in Pensions & Investments Technology, where he develops and maintains the tools that the rest of the firm uses on a day-today basis.

Karina Lee

In-House Recruiter

Karina talks about the opportunities to get involved in our networks and volunteer with our local charity partners.

Priya Patel

Analyst

Priya joined us as a graduate in 2021. In this video, she talks about how her role has developed and what she enjoys about the social side of working at LCP.

Rachika Cooray

Partner

Rachika talks about her journey from entering the pensions industry as a graduate to becoming a partner at LCP in 2017 and growing our governance and secretariat services.
Meet some more of our people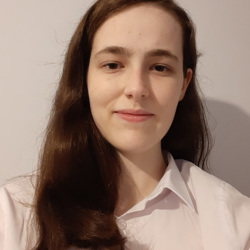 Ailidh Mackichan
Actuarial Analyst, Former Graduate
After studying physics at university, I was looking for a career where I could problem solve and work with numbers. This led me to joining LCP as a graduate in the Winchester Pensions Actuarial department in 2021. I have been thoroughly enjoying my time working here.
There is a wide variety of work to get involved with, so no two days are the same. As my degree subject was completely unrelated to Actuarial, I have appreciated the comprehensive training LCP has provided. This training encompasses both technical and soft skills topics. This allows graduates to both grow their technical knowledge and develop professionally. LCP is also an incredibly sociable company and I have been able to get involved in charity initiatives and social events. This was important to me as I had relocated from Scotland to Winchester, so a friendly and social environment allowed me to settle into the area as well as working life.
Graduates also have regular opportunities to visit the other office to the one they usually work in, which has allowed me to meet a wide variety of people across the company.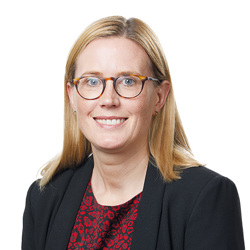 Lucy Hughes
Scheme Actuary and Chair of our Women's Network
Whilst LCP has grown a lot, our people-first approach has remained constant. I was the first Partner to return to LCP after maternity leave and I worked part-time, including some of that at home — which was ground-breaking at the time. I feel proud to work for a firm that listens to people's requests and is flexible and adaptable in its approach.
Recognising the many women in our industry, but the lack at senior levels, I helped established the LCP Women's Network back in 2014, which I now co-chair. 10 years ago, we had less than 10% female partners and now we've over 25% with 40% of promotions in the last five years female.
Some of my first clients when I joined as a graduate, such as 3i and Lincoln's Inn, are still valued LCP clients.
I feel proud to work for a firm that listens to people's requests and is flexible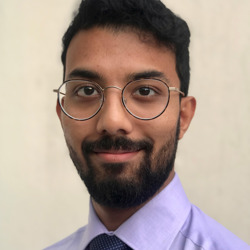 Iris Shrestha
Analyst, former Graduate
I joined the Pensions Actuarial department in Winchester as a graduate in 2021. Coming from a background in Physics, I was completely unfamiliar with working in pensions. Thankfully, LCP was extremely welcoming to me. Everyone in the firm, from junior colleagues to partners were very friendly and always happy to help.
The graduate training program was very thorough and helped me build my confidence. It introduced me to some very technical topics as well as developing my soft skills. Throughout my time here, I have been involved in a variety of interesting work, for a range of clients, in both the corporate and trustee side of pensions. I am also involved with internal research projects.
Outside of client work, I have been involved in initiatives focused on supporting charities and helping improve Diversity, Equity and Inclusion at the firm. There are also lots of social events to get involved with, ranging from the weekly team quiz to competing in the UK Kubb Championship.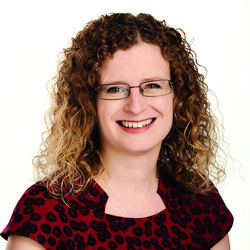 Jill Ampleford
Head of Trustee Consulting and Chair of DEI Group
My LCP career began as a graduate, alongside Lucy. As the firm grew, so did the opportunities and it has been great to be part of a thriving business. Our approach has always been to encourage innovation and let people put forward and run with new ideas.
I've been honoured to lead our approach to DEI, helping first establish the women's network with Lucy and others and then in 2018 form a DEI Group which added a LGBT+ Network, followed by our Wellbeing and Multicultural Networks. A large number of passionate individuals help us develop new initiatives to constantly refine and improve our approach. Our aim is to create a diverse, supportive and inclusive environment where all can thrive.
My other passion is heading up LCP Trustee Consulting. This builds on the past work I did to establish our Chart Your Own Course series on strategic journey planning and our risk profiling tool LCP Sonar — ideas I was encouraged to develop and bring to life!
And of course, our client base has evolved too — I am now Scheme Actuary to three c£1bn+ pension schemes, whereas when I started, we worked with very few. But we care about delivering the best results for all schemes and are proud to have a large number who have been with us throughout.
Our aim is to create a diverse, supportive and inclusive environment to thrive.
Life at LCP
Find out more about our LCP lifestyle and culture.