Running a pension scheme requires a lot of hard work and we have a dedicated pensions administration team who help to make things run smoothly and ensure that people get paid the right benefits at the right time.  
We work closely with other departments at LCP to make sure clients get a fully integrated service, underpinned by great people and best in class technology. Our bespoke administration system is built in-house by pensions experts and developers who really understand what's important. We use a single database and calculation engine to support our administration, actuarial and investment departments. We develop our system continually to improve performance and react quickly to changes in legislation and client feedback.
What do we offer
Opportunities for progression
A structured career path
A full training programme
A full study package for professional qualifications
We offer the chance for individuals to become part of a team of committed professionals who give clients the highest level of service.
Who are we looking for?
We are looking for candidates who can demonstrate:
Three 'A' levels
Numerate
Computer literate
Organised
Enthusiastic 
You do not need to have previous pensions administration experience but must be keen to learn!
We recruit on a rolling basis across the year for both our London and Winchester offices.
Please email us your CV or any questions you have to recruitment@lcp.uk.com
your development
Buddy
Study mentor
Professional Qualification
On-going learning
Regular appraisals
We are committed to the development of your career and will provide support for qualifications in pensions management through the Pensions Management Institute as well as offering a fully supported training programme to develop your personal skills. Further information can be found here.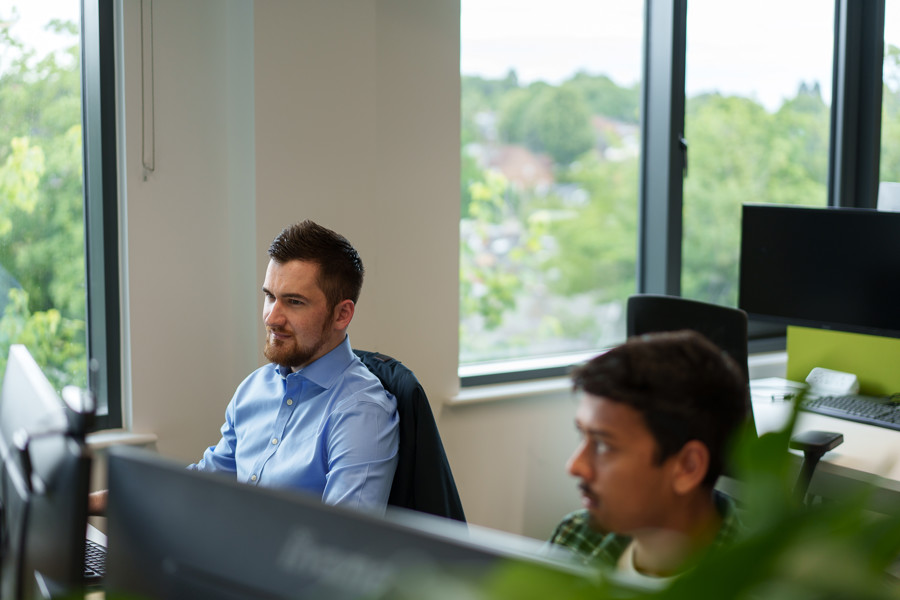 Gabriella Jones

Trainee Pensions Administrator

Gabriella talks about her role in the Pensions Admin team and how LCP supports you through exams.

Henry Scott

Software Engineer

Henry talks about his role in Pensions & Investments Technology, where he develops and maintains the tools that the rest of the firm uses on a day-today basis.

Emma Birch

Analyst

Emma joined us as a graduate. Here she talks about the variety of work and the wider DEI networks you can get involved in at LCP.

Priya Patel

Analyst

Priya joined us as a graduate in 2021. In this video, she talks about how her role has developed and what she enjoys about the social side of working at LCP.

Rachika Cooray

Partner

Rachika talks about her journey from entering the pensions industry as a graduate to becoming a partner at LCP in 2017 and growing our governance and secretariat services.

Karina Lee

In-House Recruiter

Karina talks about the opportunities to get involved in our networks and volunteer with our local charity partners.
Find a career in Pensions
Search our career opportunities by following the link to access all of our current vacancies.